Wattera is a modern, world class facility for injection molded plastics located in Juarez Mexico.
We pride ourselves in offering the highest level of customer service, and tool design capability.
Capabilities Include
30 MOLDING MACHINES (60T TO 1000T+)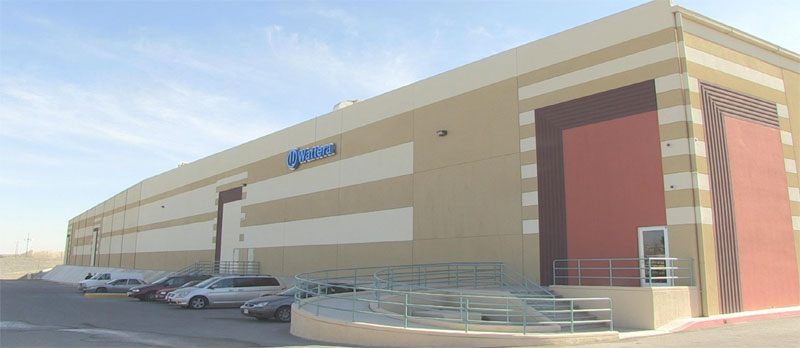 Injection Molding

Full-service of production injection mold tooling.

Painting

We are able to paint plastic components.

Pad Printing

Our equipment produces highest quality images.

Laser Etching

Permanent direct product and part marking.

Vacuum Metalization

Years of experience in vacuum metalizing and coating.
ISO 9001 : 2015 certified · IATF 16949:2016
The IATF 16949:2016 standard, which contains all of ISO 9001:2015, along with automotive sector-specific requirements from the American QS-9000, German VDA 6.1, French EAQF and Italian AVSQ quality standards, places major emphasis on customer satisfaction and promises to lay the foundation for an exceptional line of products.
The standard affects companies that manufacture or supply components and other products to the American, German, French, Italian, British, Japanese and other automotive industries
We are IATF 16949 certified.
Capabilities Include : Injection molding,  painting, laser etch,  and  other secondary processes.
Our engineering expertise allows for smooth process for manufacturability as per customer concerns!
We offer a full range of engineering expertise from mold design and design for optimal manufacturability. Wattera has manual, semi-automated, and fully automated machines capable of:
Overmolding

Insert Molding

Inner Mold Labelling

Closed Loop Injection Molding

Double Shot Molding

High Pressure Structural Foam Molding

Gas-assist Molding

Crystal Clear Molding (Bezels, Light-pipes, lenses, etc…)
MACHINE
CINCINNATI MILACRON
CINCINNATI MILACRON
CINCINNATI MILACRON
KAWAGUCHI
SUMITOMO
Haitian
Haitian
Haitian
Haitian
Haitian
Haitian
Haitian
Haitian
Haitian
Haitian
Haitian
Haitian
Haitian
Haitian
Haitian
Haitian
TONNAGE
85
85
165
190
260
600
280
280
280
280
200
200
160
160
160
160
120
120
90
90
90
Quality and Metrology Equipment
EQUIPMENT
DIAL INDICATOR DIGITAL
CMM GLOBAL CLASSIC
HUMIDITY ANALYZER
CALIPER DIGITAL
ELECTRONIC SCALE
HUMIDITY
TEMPERATURE
GAGE BLOCK
WEIGHT SCALE
BLOCK GAGE
SPECTROMETER
PIN GAGE
PIN GAGE
PIN GAGE
PIN GAGE
PIN GAGE
PIN GAGE
PIN GAGE
PIN GAGE
MANUFACTURER
MITUTOYO
BROWN &SHARPE
DSC
FOWLER
AND A&D
EXTECH
EXTECH
MITUTOYO
ULINE
MITUTOYO
X-RITE
FOWLER
STARRETT
MEYER
VERMONT
MEYER
MEYER
FOWLER
FOWLER
EQUIPMENT
DIAL INDICATOR DIGITAL
DIAL INDICATOR ANALOGO
DIAL INDICATOR ANALOGO
HOLE GAGE
RADIO GAGE
RADIO GAGE
DEPTH MICROMETER
DEPTH MICROMETER
DEPTH MICROMETER
DEPTH MICROMETER
MICROMETER
HEIGHT GAGE
PIN GAGE
PIN GAGE
PIN GAGE
PIN GAGE
PIN GAGE
DIAL INDICATOR DIGITAL
MANUFACTURER
MITUTOYO
CDI
FOWLER
START
STARRETT
STARRETT
STARRETT
FOWLER
STARRETT
STARRETT
STARRETT
MITUTOYO
VERMONT
MEYER
VERMONT
VERMONT
VERMONT
MITUTOYO